Introducing the Alternative Computer, the PEGASOS PLATFORM(tm).
Combining the industry leading power of the PowerPC™ processor from IBM and Motorola, with the know-how of Genesi, the Pegasos is the premium Alternative Computing solution for both personal and business applications. The Pegasos ships with both the slim MorphOS™ and the powerful Debian GNU/Linux™ operating systems, providing you with a choice to fit your specific needs. Combining real world performance, a small size, low noise and minimal power consumption, the Pegasos is capable of fitting into a myriad of applications, from embedded kiosks to desktop computers, from set top boxes to network servers with ease.

Technical Specifications:
Using a modular motherboard design, the Pegasos Platform can be easily upgraded to fit your needs and demands. Using today's standard interfaces, you are able to use common components found on store shelves of your local computer shop. To simplify system assembly, the Pegasos uses commodity components such as ATA hard drives, DDR RAM, CD writers as well as digital cameras and TV tuner cards. Being able to run one or more processors on the same hardware also separates the Pegasos from its competition in the field. By offering an attractive motherboard at an affordable price, the Pegasos brings a needed breath of fresh air to an already established market. Some of the most notable features of our latest generation Pegasos motherboard are as follows:
MicroATX mainboard (236 mm x 172 mm), compatible with all ATX-compliant cases.
Open Firmware .
MV64361 Discovery II System Controller from Marvell.
PC2100 RAM , two sockets for DDR-266 with up to 8 gigabytes total.
AGP slot .
PCI subsystem with three 32bit, 33MHz slots, optional Riser Card.
IEEE1394/Firewire providing 100, 200 or 400 megabits of data bandwidth.
Gigabit ethernet provided by the Marvell Discovery II MV64361
10/100 megabit ethernet using a VIA Rhine controller.
USB subsystem giving two external connectors and one internal connector, provided by the VIA 8231 chipset.
SPDIF digital audio connector.
AC97 sound subsystem with microphone input, line in/out and headset connector, provided by the Sigmatel STAC 9766 codec.
IRDA for infra-red remote control.
ATA100-compatible IDE support with two channels for up to four ATA devices, provided by the VIA 8231 chipset.
Two PS/2 connectors for use with standard PS/2 mice and keyboards.
Serial (RS232) port.
Parallel (Centronics) port.
Gameport for PC-compatible joysticks.
Floppy drive connector.
Two operating systems included: MorphOS , Debian GNU/Linux with Mac-on-Linux .

Processor card sporting the Motorola 7447 running at 1 gigahertz and up. Also called the G4, it is the latest in the PowerPC lineup from Motorola, offering an improved performance base over the previous generation of processors. In addition to a larger cache and higher clock speeds over the G3, the G4 offers more pipelines, an improved front side bus (FSB) and most of all, a SIMD unit called the Altivec.
Altivec offers a dedicated on-chip vector engine, capable of delivering over a GigaFLOP (billion floating point operations per second) while remaining affordable to the average user. This provides the G4 a key advantage in mathematically intensive operations such as 3D graphics, scientific simulations, and internet routers, providing a similar level of power as more dedicated Digital Signal Processors (DSP's). By combining this with the processor itself, Motorola (and soon IBM) are providing this performance while being easier to program than the common DSP.
サポートOS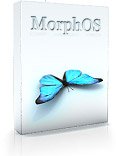 MorphOS
Putting back the fun into computing is MorphOS, a powerful yet light weight Operating System built for the PowerPC CPU inside the Pegasos. MorphOS is built for the user, it is simple to use so you don't need hours of training or need to remember complex commands, it features super fast responsiveness so you don't have to wait and is fully configurable and skinnable allowing you to change it to look and feel any way you want. With MorphOS you are the master!
MorphOS has an active user and developer community with plenty of software in development. It also includes a fast JIT emulator so you can run many of the titles from the classic Commodore Axx00 series of computers.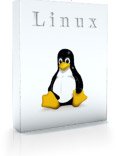 Linux
GNU/Linux is a free operating system originally created by Linus Torvalds with the assistance of developers around the world. Developed under the GNU General Public License , the source code for Linux is freely available to everyone. Thanks to it's open development model, it has undergone continuous improvements over the years, and is now found in devices ranging from web servers to PDA's.
The Pegasos ships with the robust Debian GNU/Linux based PegXLin distribution. By including the innovative package manager, apt, Debian has thousands of software packages available for download and easy installation.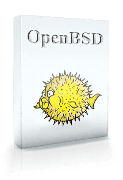 OpenBSD
OpenBSD is a free, multi-platform 4.4BSD-based operating system with a focus on portability, standardization, proactive security and integrated cryptography. Developed by volunteers, it has a well earned reputation for security, having only had 1 remote hole in the default installation in more than 7 years.
Having the goal of being the #1 most secure operating system available, OpenBSD has set the standard for network security for many years. Combining that with the inclusion of cryptographic software such as Kerberos, free-AFS, IPv6 and IPsec, OpenBSD is well engineered for high-security network positions, such as a firewall, secured ssh host, or dedicated web server.
The following Operating Systems are in final stages of being ported to the Pegasos Platform and should be completed soon:
|
AROS |
Knoppix |
NewOS |
QNX |
The following Operating Systems are in the early stages of being ported to the Pegasos Platform:
|
Amiga |
FreeBSD |
NetBSD |
OpenBeOS |
OpenDarwin |
Zynot |
The following Operating Systems can be run on the Pegasos through emulation:
|
Amiga OS 3.x |
Mac OS 9 |
Mac OS X |